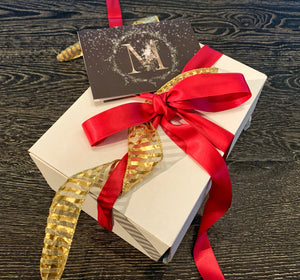 Make your gift extra special by adding a personalised greeting card with a message.
We currently work with a local artist, Coreanda, who designs these cards.
We will personalise every card with your private message. Please indicate what type of occasion it is (in the message box)and we will happily prepare the appropriate card with your gift.
For eg.: Birthday - Dearest Lucia, etc...
*Greeting card in product image is the Merry Christmas card from 2020/21 seasons.